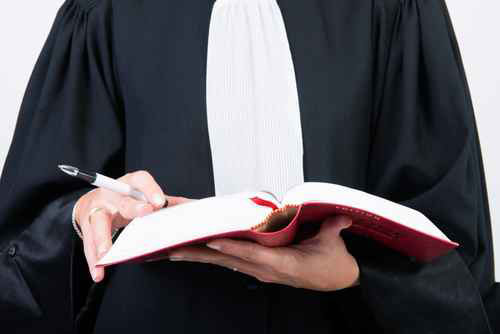 This is a reform that the legal profession and the National Bar Council have been demanding since 2012. On 7 July 2016, it was announced by Jean-Jacques Urvoas, Minister of Justice, and Thierry Mandon, Secretary of State in charge Higher Education and Research.
Law students wishing to train to become a lawyer will now all pass the same national exam in France to enter a regional center for training in the profession of lawyers (CRFPA) called more simply "law school".
Until now, this examination was organized by the universities which determined the subjects and corrected them autonomously. "This resulted in significant disparities in success rates, ranging from 13 to 57% depending on the place of examination," says the ministerial release and therefore: "To ensure the equality of candidates throughout France, starting from the fall of 2017, the access exam to the training centers will remain organized by the universities, but it will be unified ".
Specifically:
– The topics and guidelines for the written tests will be the same for everyone. They will be determined by a national commission composed equally of academics and lawyers.
– The tests will take place on fixed dates, the 1st of September for the writing, the 2nd of November for the beginning of the orals, and the 1st of December for the national announcement of the results.
A new examination program
The syllabus itself of the examination is modified:
Thus, the written tests of admissibility will include a summary note, a practical case in one of the fundamental legal matters, and a test of procedure corresponding to the matter chosen for the practical case.
The oral admission tests will consist solely of the discussion paper (the "oral exam") and a foreign language test. The more traditional oral exams such as "course restitution" are deleted.
"We want well-made heads rather than full heads"
The examination thus aims to focus more on the specific skills expected of lawyers.
"In other words, and this is essential, we want well-made and not necessarily very full heads, critical minds for whom doubt and questioning are second nature, minds open to the world and cultivated, commented Master Pascal Eydoux, President of the National Bar Council, in a speech presenting the reform at the Paris Bar Campus on July 7, 2016.